Dairy
We Like it Cheesy
Achieve unrivaled texture in sauces, dips and cheeses with ingredient technology and dairy proteins that work in synergy to deliver exceptional mouthfeel or melting characteristics. Realize the benefits of solubility and dispersion to deliver the thick and creamy texture today's trends demand.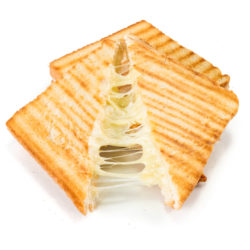 The accurate selection of phosphates and blends influence the hydration and functionality of casein micelles to inhibit texture changes. We can make the same formulation melt or not melt, spread or pour, stretch or not stretch in cost-effective ways.
Dairy Applications:
Processed Cheese
Dips
Sauces
Yogurt
Cream Cheese
UHT-Milk & UHT-Cream
Protein Beverages
Plant-Based Milks and Creamers
KEY TRENDS:
Cleaner Labeling
Protein Enrichment
Shelf-life Extension
Sodium Reduction
Lower Fat
Have a question?
Answers are just an email away. What can we help you with?
Want samples?
Ready to experience the ICL difference? What product can we send you?
Ready to collaborate?
Let our experts help you troubleshoot with applied science and application know-how.